The first information session was held.
[May 23, 2023]
On Saturday April 22, the first information session for the Kyushu Lutheran International School, Primary School Division (planned to open in April 2024) was held. Approximately 70 people from within and outside the prefecture attended, showing a high level of interest in the opening of this primary school.
At the session, Paul Fradale, Principal, and Heiichi Itakura, Board Member, from Aoba-Japan International School, which operates a number of international schools in Tokyo, were invited to give a presentation on the international school education system, including the International Baccalaureate education and UOI (Unit of Inquiry). The project team leader, Michiaki Matsumoto, President of Kyushu Lutheran College, then gave an overview of the primary school and the international education it aims to provide. The participants listened with serious expressions and took notes intently.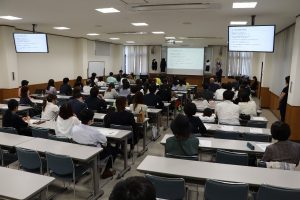 More than 30 children also participated in the 'Let's Play in English' activity held in the playroom for the children of the adult participants. They enjoyed activities in English with Associate Professor Kevin Axton from the University's Humanities Department and students from the Career English Department.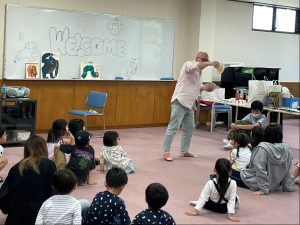 Kyushu Lutheran School will hold a summer school as a pre-event in preparation for the opening of the Primary School Division in April 2024. This is a valuable opportunity for students to come into contact with real English and experience the atmosphere of an international school.
For more information, please see below.
Click here to see the Summer school information
×